Skip to content
North Sea and inland waterways coverage 1 + 90 cm maritime VSAT Antenna DSi9Ka 2
DCS TELECOM can offer 100% CIR Dedicated Bandwidth for an attractive MRC based on:
Maritime antenna size,

Antenna BUC power

Modem Used

Number of Mbps's requested

Required Contract period (usually not less than 12 Months, but if contract can be extended to 36 Month prices may drop-down significantly)

Location of where you intend to use the service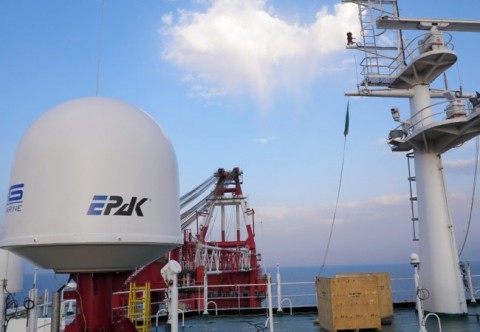 Do you need to inquire about a technical or financial issue?
General Terms of service:
Service contours are purely indicative and subject to change without notice.

Any graphical representation is provided for marketing purposes only and is not intended to be a legally binding service level commitment by DCS TELECOM and/or EPAK.

Any supplied quotation is subject to bandwidth availability.

In case of choosing rental bases hardware; hardware remains EPAK's property (Hardware is inclusive of satcom antenna, online-ups, modem and control unit. EPAK service reaches up to the on-board network interface. Cables and connectors are not included).
Request an Online Quotation:
FREE VSAT Demo
Skip the lines and immediately join the VIP CLUB. Subscribe to our FREE VSAT Demo HERE
Contact Info
16192 Coastal Highway, Lewes, DE 19958 USA
http://www.dcstelecom.us