Skip to content

Reliability

Tailor Made Maritime Solutions

One-Stop Maritime & TVRO producer

Full products Made in Germany
In many ways EPAK has shown to lead the way rather than follow the trend.
Here are two examples:
The technology used for obtaining maximum satellite tracking accuracy is unique and patented.
The company was the first in the world to introduce a maritime VSAT antenna system operating in Ka-band. Less spectacular but equally important are the small improvements that are realized on a daily basis – in design and functionality, in materials and increasing reliability.
Brilliant, so why should I use KA-Band? and why with EPAK KA-Band antenna?
Truly Unlimited Data Volume

No volume limits

Generous Fair Use data allowance
Speed reductions are incremental and moderate
Options are available to avoid any restrictions whatsoever

Broadband Internet at sea

Fast and stable Internet at sea connection

Up to 25Mbps Maritime VSAT Beam-Switching Service

Unlimited data plans or pay-as-you-go

VoIP Phone optional

Managed solutions for crew and passengers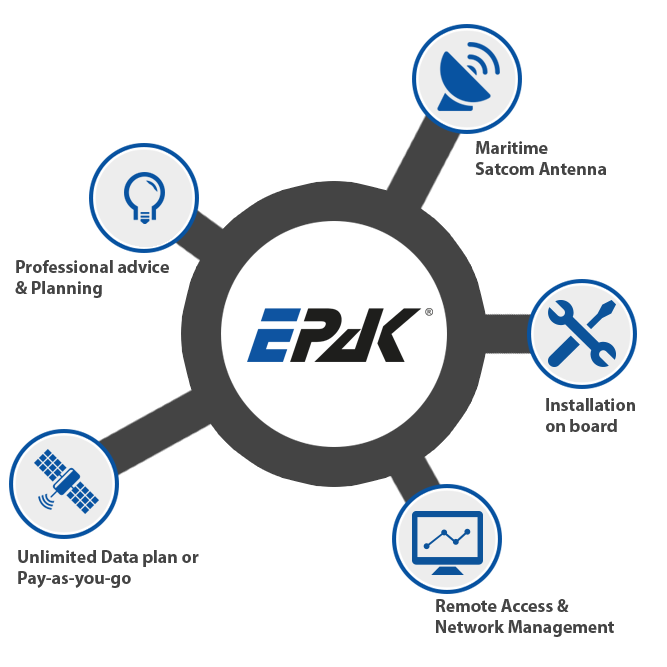 Feel confused what service best suits your needs? We are here to help..
FREE VSAT Demo
Skip the lines and immediately join the VIP CLUB. Subscribe to our FREE VSAT Demo HERE
Contact Info
16192 Coastal Highway, Lewes, DE 19958 USA
http://www.dcstelecom.us